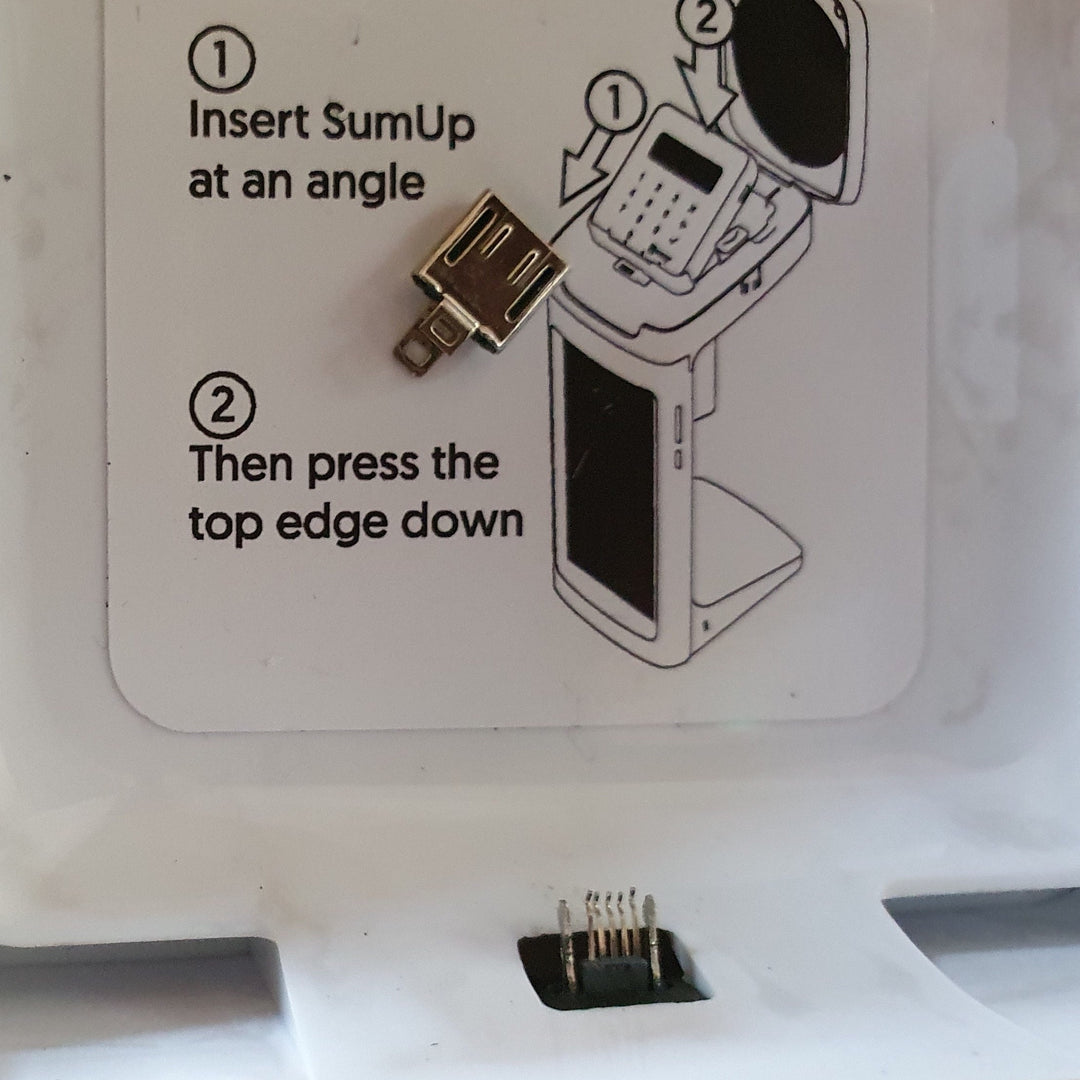 Repair to broken SumUp Dock Cable Head including pickup and return shipping
If the power plug for your SumUp card reader has been damaged, you can purchase this repair.  It includes shipping to and from us by DHL.
Please ensure that the address you give us, is the correct one for collection of the damaged unit.
DHL require 24hrs notice, so if you have a preferred date for collection please let us know at support@collectin.com .  We are unable to specify a particular time, but DHL will text you in the morning of the collection with an approximate time.
Please pack you CollecTin More in its original blue packaging, with either the original brown outer box, or another box with sufficient padding to protect your unit.  You do not need to send us the SumUp reader or boost battery.  Please mark your box clearly with your order number.