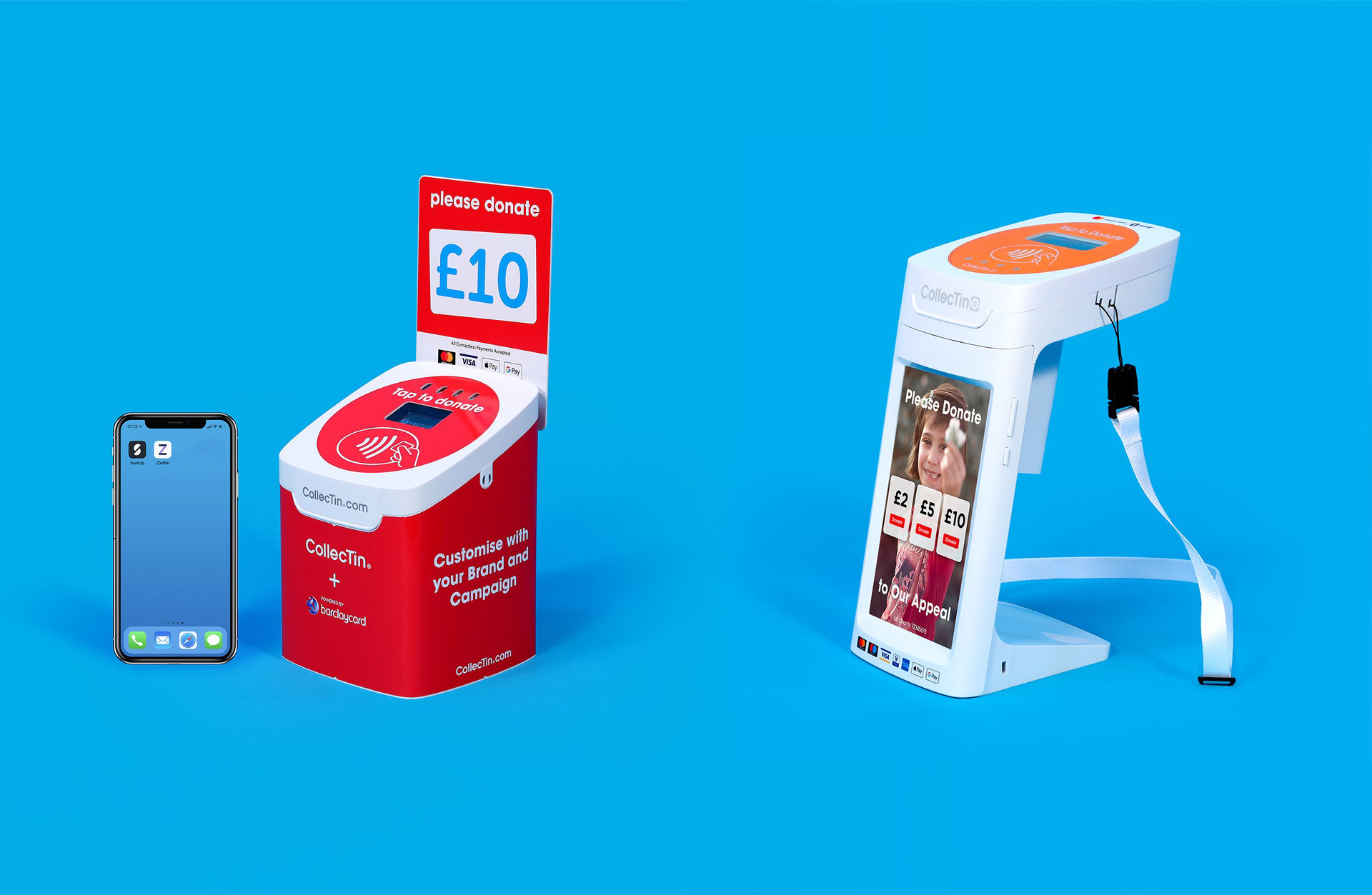 Contactless for Charities
Supercharge your card reader with our Contactless Fundraising Kits for Charities
CollecTin®
CollecTin® is a Contactless Point of Donation accessory that simplifies donations and increases trust. It contains your choice of Bluetooth mPOS reader and comes wrapped with your branding. Inside is clever internal handle and boost battery.
CollecTin® is compatible with
CollecTin® More
CollecTin® More is a self-contained Contactless Point of Donation with a 7″ screen. It contains a reader and tablet with Wifi and 4G. The app is easily customised with amounts. Engage donors and say thank you with images and video. It can collect GiftAid in the UK.
CollecTin®More is compatible with
Collect More Contactless and Card Donations for your Charity with CollecTin®
With CollecTin®More + SumUp Air you can accept
Designed and Assembled in the UK
In 2015 we designed and made the first CollecTin® at our London studio, with the aim of making contactless donations more straightforward and preparing charities for a cashless future. At CollecTin we believe in creating sustainable and inclusive products, and are committed to working closely with charities to make ever more effective ways to collect donations