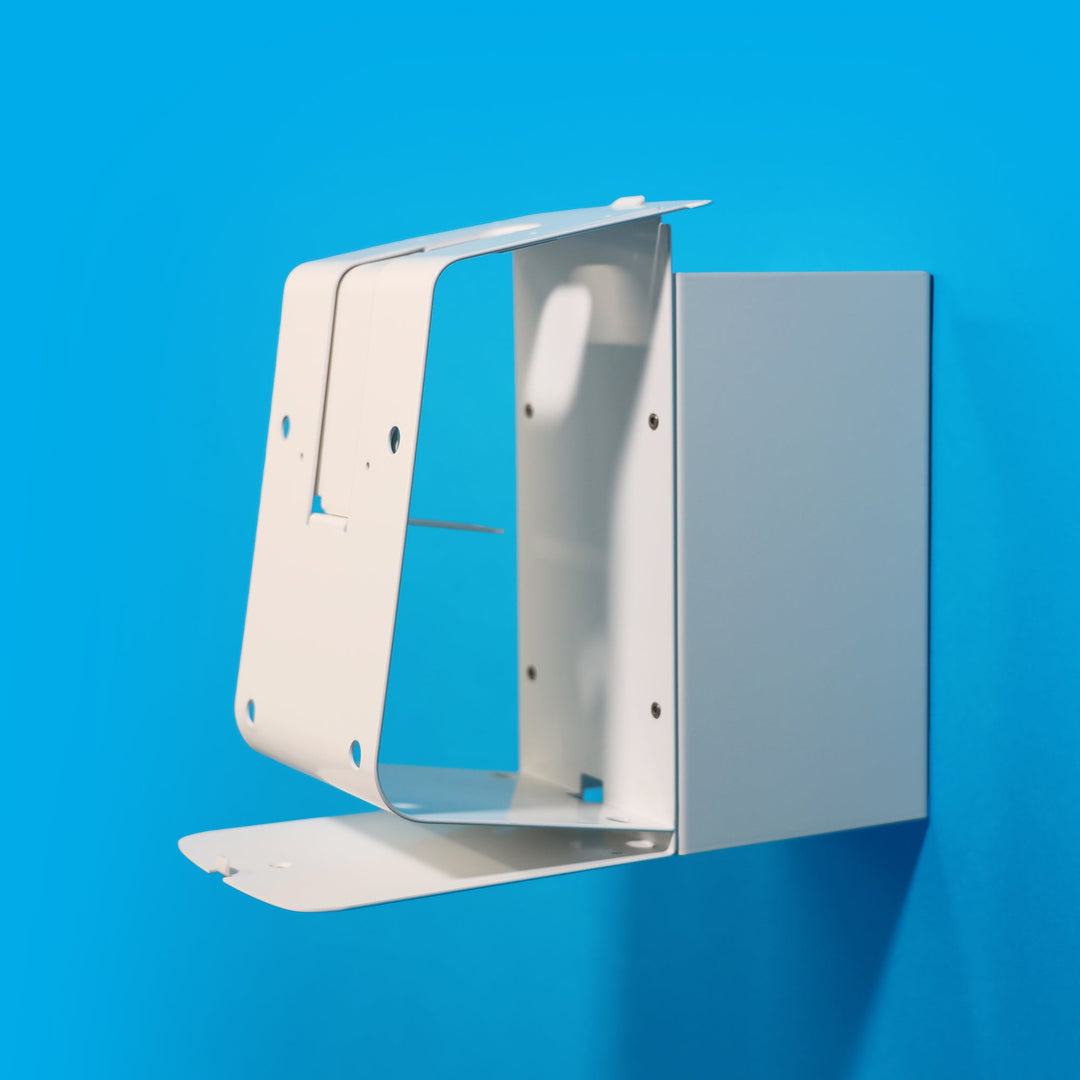 To Accompany Refurbished CTM - Wall or Table Mount for CollecTin More & 3m Static Cable
This reduced Secure Mount is a bundle only available if purchased together with a refurbished CollecTin More.
The secure mount allows the CollecTin More to be inserted and locked to a wall or counter top. It comes ready to assemble as:

- Secure bolts for attaching the Wall and Countertop parts
- A security key tool for the bolts
- 4 Secure 1-way Screws and Rawl-Plugs
We recommend installing this near a power socket for all-day use.
Installation instructions can be downloaded
here